We work with B2B tech and professional services companies to create content that gets results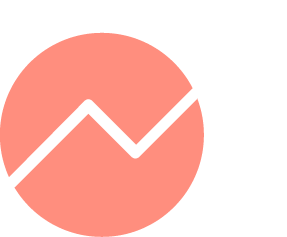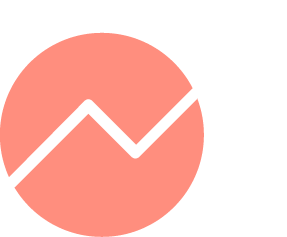 Our Approach
We develop content in the sweet spot of personality and practicality.
Our goal is to connect with your audience and convert them into action. Plus, we have years of experience in client services, so we go out of our way to make working together simple and stress-free.
Let's Talk
You can get started by requesting a consult call below. Our content marketing services are project or retainer-based and 100% customized to your requirements.
Customer Success Stories
You know there's nothing more compelling than your happy clients and customers sharing the experience they've had with your company. We're experts in creating compelling, results-focused testimonials and case studies, which you can use across your marketing. Best of all, we do it in a way that's painless for you and your clients.
Blogging
Is your blog neglected? Can you simply not keep up with content production? The Scoop team can take over your blog, including editorial direction, content research, development and creation, social media updates, and more. Or we can work hands-on with your existing team and strategy to fill in the gaps as needed.
Contributed Articles + White Papers
The Scoop team has decades of experience ghostwriting articles and whitepapers for industry thought leaders. We specialize in researching and creating compelling articles and whitepapers for a variety of uses within your organization.
Website Content
From a full website revamp to one-off pages, we help you create content that compels your visitors into action. With years of website copywriting experience, we know what works and what doesn't on the web and how to tie everything together with your content marketing strategy.
Storytelling & Messaging
Our signature storytelling and messaging process, The Story Distillery®, helps you identify the stories and key messages you need to connect with your audience. This service is perfect for businesses who need clarity on their story for content marketing programs.
Seriously. Let's Do This.
If you've read this far, we should probably talk.
You can get started by requesting a consult call below. Our content marketing services are project or retainer-based and 100% customized to your requirements.
"We came to Scoop after realizing we needed help with our content and digital marketing, and we've come to rely on them as an extension of our team. They're a very talented, organized, creative agency who can project manage with the best of them and keep everything on track. They lead with a positive can-do attitude and deliver exactly what they promise. You can always count on them and best of all, they genuinely care about our success. I highly recommend Scoop Studios." 
---
Jennifer Strumingher
VP of Marketing, Bridgepointe Technologies
"Working with the Scoop team on our blog content has allowed us to publish high-quality content in support of our business goals month after month. Best of all, Scoop delivers an outstanding experience, which makes things simple for our team. They're on time, every time, and deliver thoughtful, creative content without us having to worry about any details. I can't recommend them highly enough." 
---
Nicole Cassis
VP communications, web.com
"I hired the Scoop team for a variety of writing projects to support my content marketing needs. They brought great experience and know-how in SaaS software, specifically in the professional services industry. The Scoop team is very thoughtful and articulate, easy to work with. They're very quickly able to wrap their arms around the different projects I have for them. Maggie and her team are enthusiastic and proactive, and I'm always impressed with the final product." 
---
Heather Black
Director Marketing, Project Management and IT Solutions, Upland Software