How to Ask for a Testimonial via Email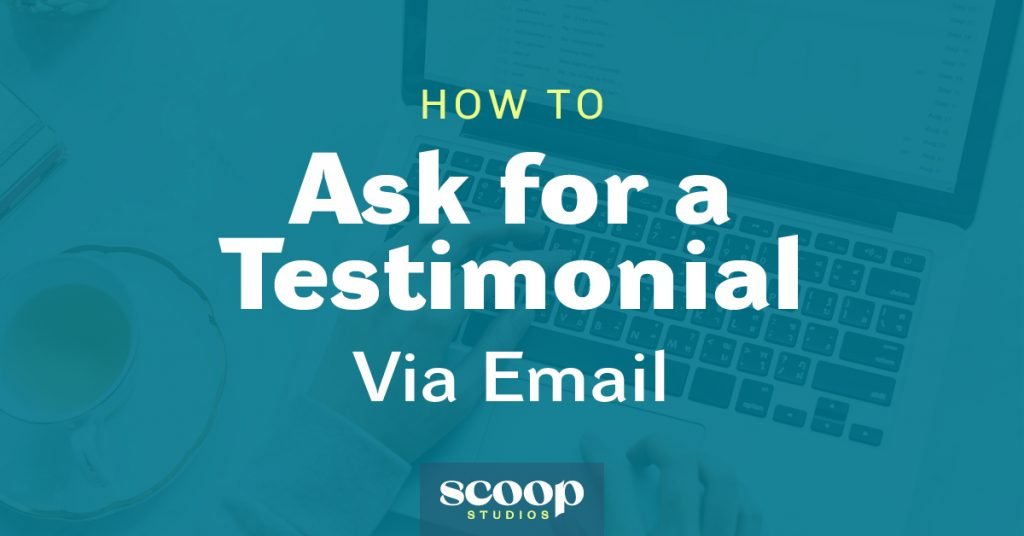 20 years ago when I started working with B2B companies, the customer journey was relatively simple. A potential customer would contact the company, and sales would take over from there.
Content marketing has radically changed how customers discover, and ultimately, research your company and its offerings. Prospects start the decision-making process long before you know who they are, and a B2B Buyer's report from DemandBase found that 75% of buyers said the winning vendor's content had a significant impact on their buying decisions.
A critical piece of that content is your case studies or testimonials. To trust that your company is the real deal, they need to hear directly from your current customers about their experiences and results. To help you line up the testimonials and case studies you need to make that happen, in this post, I share how to ask for a testimonial via email.
Before you dive into asking for a testimonial, here are a few best practices to ensure that your request is received with an enthusiastic yes.
Best Practice #1: Identify the Best Candidates
When you're preparing to ask for a testimonial, doing your homework is critical. Start off by making a list of customers you'd like a testimonial from, and then expand and qualify that list by soliciting feedback from key players within your company.
Many times, you won't have visibility into who the best candidates are for testimonials or be aware of trouble spots. By including your sales, customer success, or implementation teams, you'll be able to avoid asking customers that may not be a fit and identify hidden gems that are dying to share their story.
Best Practice #2: Thoughtfully Time Your Request
Many times, we end up asking for a testimonial because we suddenly need one for a marketing or sales campaign. The goal with your testimonials should be to continuously collect testimonials throughout the year based on specific triggers or events.
For example, identify specific times where it's most appropriate to ask for a testimonial as you know the customer will likely have results at that point in time. Making the request too early can result in a weak testimonial that doesn't speak to the benefits of your product or service.
Best Practice #3: Personalize Your Outreach
Avoid the temptation to automate your testimonial process, as this is a potential turnoff for your customers. When asking for a testimonial, you're asking your customer to take time to share their experience, so you want them to feel special — not like you're just asking everyone via an email blast.
Take the time to send a personalized email, share the specific reason why you're asking them for a testimonial, and how much you value them as a customer.
Best Practice #4: Make It Easy to Say Yes
Finally, when you're approaching a customer to provide a testimonial via email, you want to make it a no-brainer for them to say yes. That means you don't want to make the process feel like work or like it's going to take up too much time.
There are many ways to collect testimonials, and we find our clients get the best results by offering multiple options. You can provide a questionnaire to gather information in a written format, and then offer to do a short interview. Different customers will have different needs, so the more options you provide, the easier it is for them to say yes.

Template: How to Ask for a Testimonial via Email
With that housekeeping out of the way, now you're ready to ask for a testimonial, so here's a template you can use as a starting point.
Hi

[Client First Name]

,

 

I hope all is well with you [add something personal here].

We'd love to highlight [details of what they've done and why you're asking them]. This testimonial will share your experiences with [company/product] and be used in various marketing materials and on our website.

Would you be open to this?

If so, just hit reply to let me know, and then we can get the ball rolling. We can provide questions for you to answer at your convenience, or set up a brief interview by phone.

Thanks so much for being open to this request, and thank you for being a valued customer.

[Closing]
Of course, you can customize this template to meet your needs, but the key is to keep your request simple so it doesn't overwhelm your customer. You want them to feel like this is an opportunity to showcase their successes.
Good luck getting out there and asking your customers for testimonials via email. It's easier than most people realize, and if you need extra assistance, the Scoop team can help.