How to Write a Great Case Study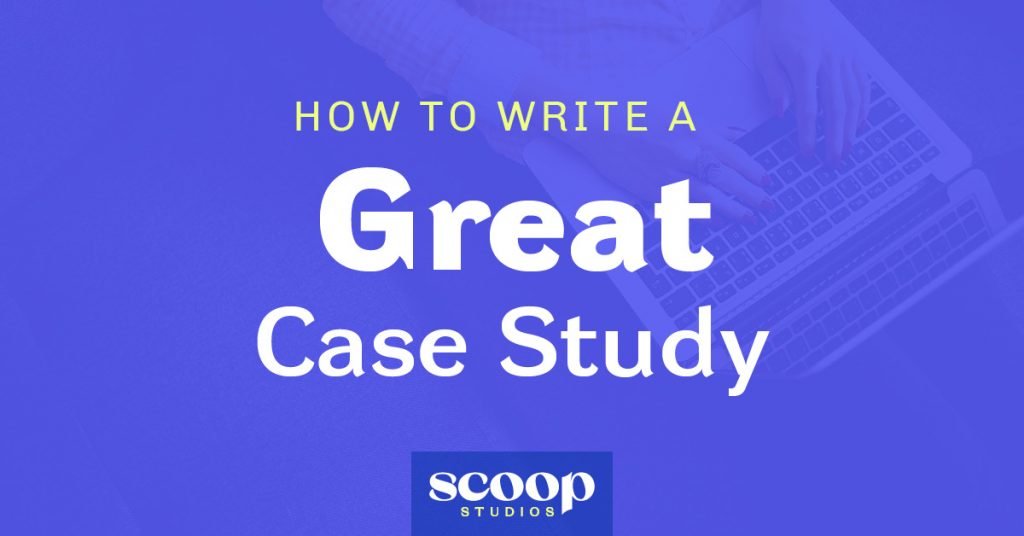 You've got an amazing customer lined up for a case study, and you want to make sure you create a case study that will truly stand out. A case study that will help you meet sales and marketing goals, but you're wondering how to write a great case study.
This post is designed to be the ultimate guide for creating a powerful case study as part of your content marketing efforts by giving you everything you need to make the most of this opportunity.
Here are some specific steps for writing a great case study:
1. Know Your Target Audience
For a business case study to do what it's designed to do, you need to start by understanding who exactly you're writing it for. There's a major difference between a case study you may create for a SMB versus a Fortune 500 client. Knowing the difference between your potential customers helps ensure that you're creating an effective case study that's relevant to them.
The goal of your case study is to support your sales and marketing efforts, so you want to ensure that the final product aligns with the specific needs of your target audience. Starting with research and understanding your future customer will help to ensure you create a great case study.
2. Craft an Angle for a Compelling Story
Once your organization is regularly creating customer case studies, the content can get extremely repetitive as the same benefits are showcased time and time again. This is exactly is why you want to spend time crafting a unique angle for each customer story.
Yes, your company will have specific benefits they want to highlight consistently, but it's up to you to dig a little deeper and craft a unique angle so that each case study stands out. If you need ideas, go check out marketing case study examples from other companies in your industry. 
You can do this by ensuring that before the interview, you spend adequate time understanding the specifics of the customer you'll be interviewing and speaking with key stakeholders within your organization to get more intelligence before the interview. 
If possible, I recommend connecting with the sales team to get the inside scoop on the deal so you can make the most of your time with the client. Plus, if you can establish relationships with your sales reps, they'll be that much more invested in your customer success story program and see the end result as valuable sales collateral. 
When you're interviewing the customer, don't be afraid to pursue different lines of questioning that may open up a new and exciting angle. Remember, it's a conversation and they may share things you wouldn't expect. Those unexpected lines of conversation are where I usually get the best customer quotes 
Finally, after the interview, pay special attention to anything that seems different about this client — how they're using your product or service or anything you can get creative with.
3. Make Your Customer the Hero
No one, I repeat no one, wants to read a case study that's basically a press release or data sheet about your offering. When someone's reading a case study, they want to hear the story of how your customers are using your product or service, their experiences, and more.
Your case study should be written in such a way that it turns your customer into the hero of the story. You want the reader of your case study to be able to see themselves in the story and instantly understand how they too can use your product or service to address challenges in their organization.
When you make your customers look good in this way, you may find two unexpected benefits. First, your featured customer benefits from being showcased. Over the years, I've had individuals who partcipated in case studies receive invites for speaking and media opportunities that built their personal brand, and that of their organization. 
Plus, when you're making your customers look good, you may find that your current customers come to you wanting their story to be shared.
4. Use Real Numbers and Real People
If there's one place that B2B case studies can fall short, it's when they don't share real information. This is usually caused by customers not being willing to share specific results about their project or being unable to be named in the case study.
As much as possible, you need to use real numbers in the results section of your case study, or at least provide some type of compelling proof that your product or service made an impact.
Sometimes, this may require digging internally to find the information or asking to interview someone else in the organization. Don't just accept that results aren't available; try to find another way to get the information you need to have a complete case study that demonstrates value to prospective customers.
When customers are not willing to be named publicly, it's time to carefully consider if this will be a compelling case study. It's better to have one from a lesser-known company that really shows what your company can do rather than a no-name one.
If you need business case study examples, check out this post with 17 of my favorites. 
5. Ensure It's Easy to Read
When writing your marketing case study, you want to ensure it's easy to read so that someone skimming it can get the most salient points. You can do this by using subheads, bullets, and callout quotes, throughout the case study. Also, this is where a summary of the key points can be incredibly helpful.
Keep in mind when writing that no one wants to read a five-page-long PDF case study full of jargon. Your writing should be clear and concise so someone that's new to your company can quickly and easily understand how your product or service can help them.

Get Ready to Write a Great Case Study
There you have it — tips to write a case study that will help support your sales and marketing programs.
If you'd like assistance with creating case studies for your organization, Scoop Studios can help. We're experts in the entire case study process.